Supervisor's research interests
Public Health
Medical Data Analysis
Biostatistics
Clinical Research
Mathematical Models of Diseases
Preliminary Estimates
Causes of Death
Risk Factors
Prevalence
Incidence
Global Burden of Diseases
Local Burden of Diseases
Mental Health
Disability-Adjusted Life Year (DALY)
International Health Development
Supervisor's specific requirements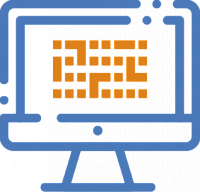 Knowledge / Desire to study programming, building databases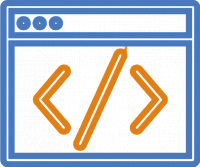 Availability of start-up or advanced knowledge in R, Python or other statistical programming languages
Desire to help in improving the health of people around the world
Research highlights
Has 18 years of works in Public Health, has a strong local and international network of scientific teams and colleagues in the field of Medicine, Mathematics, and other sciences.
Working closely with the World health organization, University of Washington, and Central Michigan University.
A strong list of publications and high-level conferences talks
Main publications
Haagsma JA, James SL, Castle CD, et al Burden of injury along the development spectrum: associations between the Socio-demographic Index and disability-adjusted life year estimates from the Global Burden of Disease Study 2017 Injury Prevention Published Online First: 08 January 2020. doi: 10.1136/injuryprev-2019-043296.
Global Burden of Disease Study 2013 Collaborators (2015). Global, regional, and national incidence, prevalence, and years lived with disability for 301 acute and chronic diseases and injuries in 188 countries, 1990-2013: a systematic analysis for the Global Burden of Disease Study 2013. Lancet (London, England), 386(9995), 743–800. https://doi.org/10.1016/S0140-6736(15)60692-4
Lopatin. A., Ivanchenko. O., Soshnikov. S., et al. Cyclamen europaeum improves the effect of oral antibiotics on exacerbations and recurrences of chronic rhinosinusitis: A real-life observational study (CHRONOS). Acta Otorhinolaryngologica Italica (2018) 38(2) 115-123.
Find More Phystech Programs